Introducing Fan Art Fridays!
Posted by The Toontown Team on
July 17, 2020 at 2:00 PM
There's no hiding the fact that the Toontown Community is filled with exceptional artists. Young, old, beginners, experts... it's amazing to see such beautiful art being created. The Toontown Team wants to acknowledge those spending the time to not only create works of art, but also spread positivity in the community through their amazing drawings, sketches, and models. That's why we are launching a new weekly event called
Fan Art Fridays!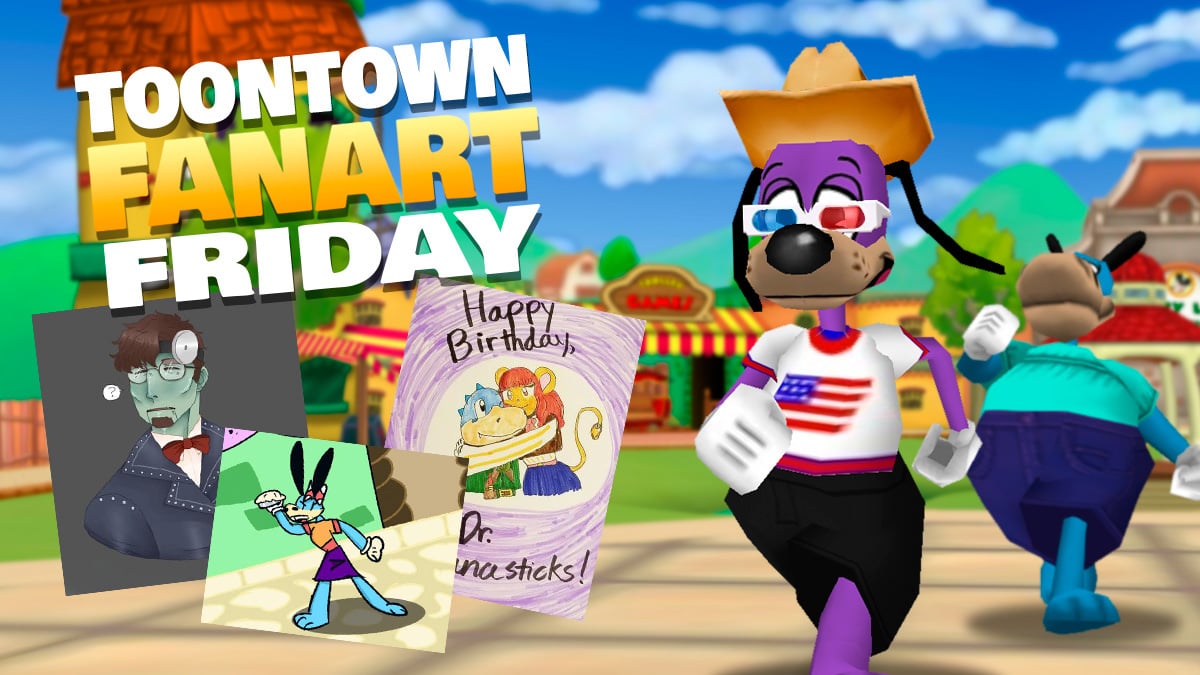 Every week, we will showcase a few pieces of our favorite Toontown fan art on the official
Toontown Rewritten Instagram account via Instagram Stories
. How do you submit your work? Post your fan art on Instagram, Twitter, or Facebook using
#ttartfriday
. To be eligible for an upcoming Fan Art Friday, your work has to be posted no later than
Thursday at 11:59 P.M. Toontown Time (PT)
. If you didn't see your work on the latest Fan Art Friday, don't worry! Feel free to repost it to refresh your submission. If you don't repost it, your work can still be featured on a Fan Art Friday but the latest-posted pieces will always be considered first. Have some fan art already on social media? Repost it using #ttartfriday so it shows up on our radar. Staff will be scanning for art around the clock, so be rest assured your posts won't go unnoticed. While you're here, check out this week's featured pieces:
Fan Art Fridays is a good way to meet creators and gain inspiration for your own projects. From rough sketches to digitally-perfected masterpieces, the art we see on a daily basis is truly mind-blowing. It's about time the artists of Toontown receive the recognition they deserve. The team looks forward to seeing what you come up with.
Toons of the world,
CREATE!