Celebrate 7 years of Toontown Rewritten with ToonFest!
Posted by The Toontown Team on
September 19, 2020 at 1:30 PM
Seven years ago, Toontown fans from across the world said their final goodbyes to Disney's Toontown Online and their Toons after ten years of giggles and gags. Toontown Online was a favorite game to many, and all hope was seemingly lost on September 19th 2013 as the gates to Toontown were sealed shut for the last time.
On the very same day, a post was made on
MMO Central Forums
announcing a project named Toontown Rewritten. At the time, Toontown Rewritten's future was uncertain. Yet here we are today, celebrating
Toontown Rewritten's Seventh Anniversary
with
ToonFest at Home 2020!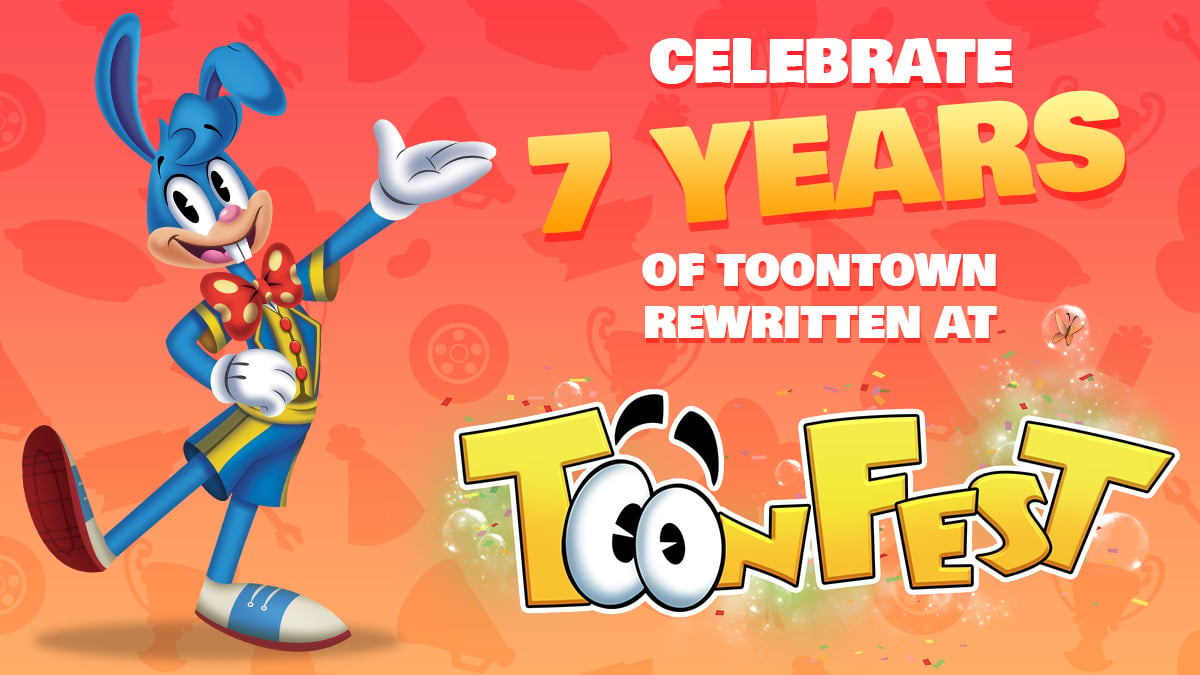 After our plans for
ToonFest: Toon HQ Takeover
were disrupted as a result of the COVID-19 pandemic, we quickly shifted gear and turned our attention to a virtual event to coincide with Toontown Rewritten's anniversary.
As mentioned previously,
ToonFest at Home starts today and lasts until Sunday, September 27th!
There's so much in store and we can't wait to celebrate Toontown together. So without further ado, here's what we've got planned for the week-long celebration.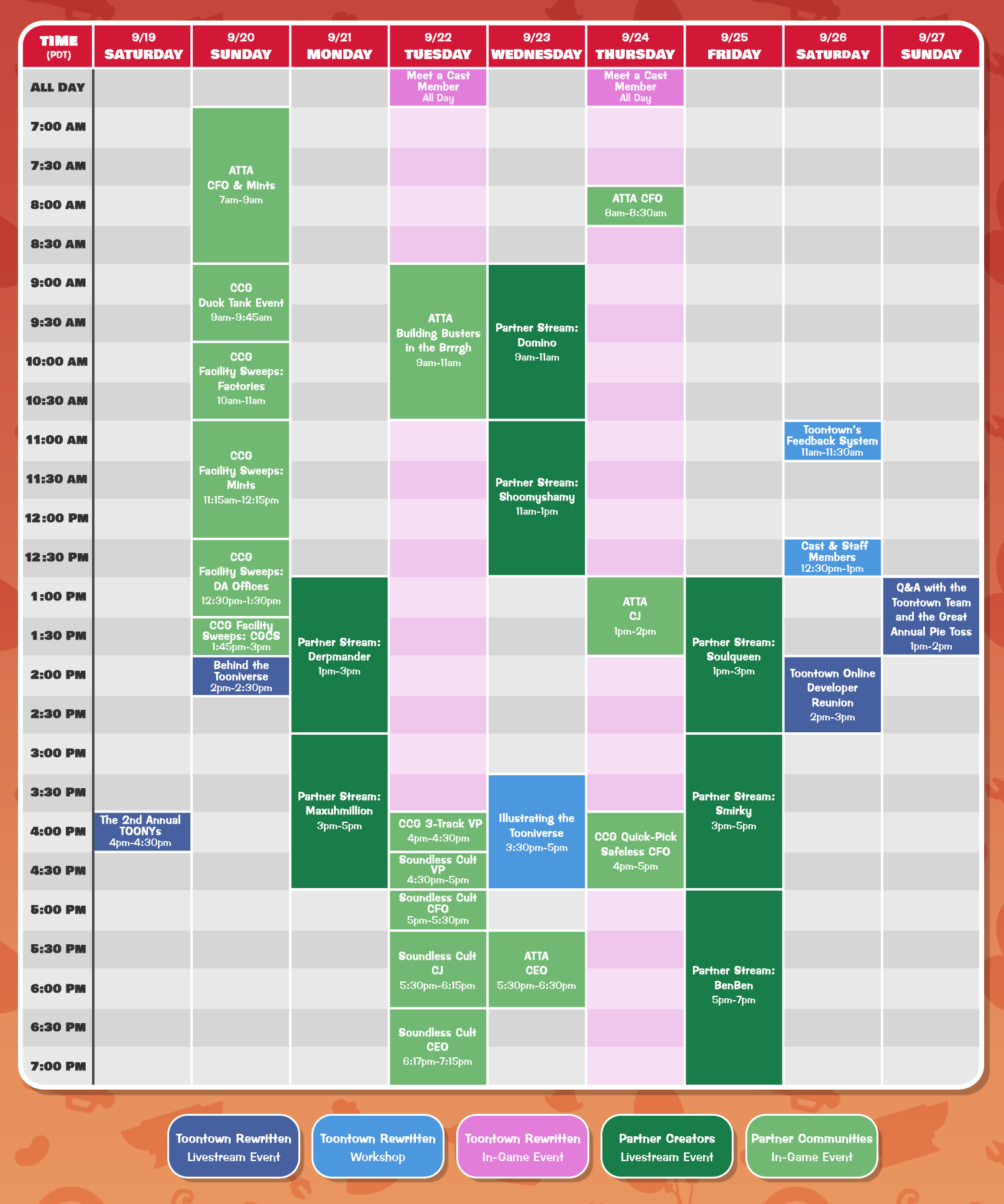 If you'd like to join ATTA events, you can find them in
Kaboom Cliffs!
If you'd like to join Soundless Cult events, you can find them in
Splashport!
If you'd like to join a CCG run, you can find them in
Hiccup Hills!
All of our panels and workshops will be streamed to our
Twitch
and
YouTube
channels. Toontown Partner livestreams will exclusively be featured on Twitch.
Click the buttons below to jump to the next scheduled event.
Watch On YouTube
Watch On Twitch
From all of us on the team, we can't thank you enough for being here with us seven years later. We hope you enjoy ToonFest at Home 2020 and look forward to celebrating with you!