An Update on ToonFest 2020
Posted by The Toontown Team on
May 12, 2020 at 3:00 PM
In these crazy times that we're living in, it's an understatement to say that we're thankful for Toontown. It has been absolutely outstanding to hear the stories of how Toontown is brightening people's day and bringing friends together while we're all stuck at home!
As summer approaches, we wanted to take some time to give you an important update about our annual real-world event, ToonFest.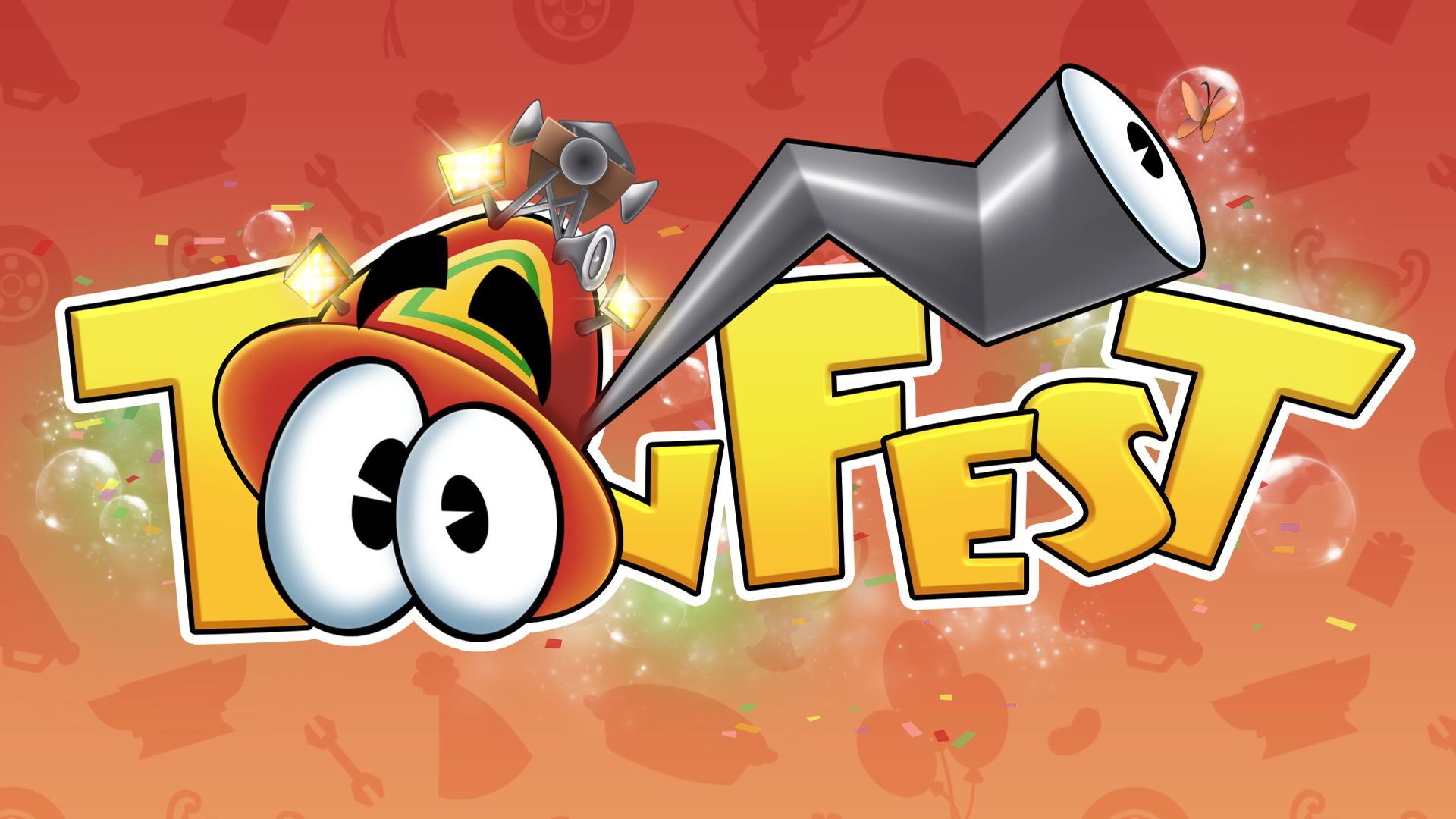 As many of you may have heard,
Replay FX, the home of this year's ToonFest, has been cancelled this year due to concerns regarding COVID-19
. We know that ToonFest is the highlight of the year for many Toons around the world, and we're heartbroken that we won't be able to see you in person this year.
While the in-person event has been cancelled, that doesn't mean we can't celebrate online within the Tooniverse!
We're shifting our plans, and turning "ToonFest: Toon HQ Takeover" into a digital event!
Based on YOUR feedback from past ToonFests and our recent ToonCast, we'll be thinking of creative ways to bring the best parts of ToonFest online for everyone.
Planning an online and an in-person event are very different things, and we'll need some time to get things together. Thus, ToonFest will be moving to a new weekend later in the year with some brand new activities to celebrate from your own home!
Keep your eye on the Toontown Blog for details about the new date and activities for ToonFest: Toon HQ Takeover.
Replay FX Needs YOU!
Replay FX has been a wonderful home for ToonFest for the past three years, and we fully support their decision to cancel the event in order to keep everyone safe. Many folks don't know that just like Toontown, Replay FX is an organization ran by volunteers! Unfortunately, cancelling their event this year means that the future of the event could be in jeopardy.
If you are willing to send a "Thank you!" to Replay FX for what they've done for Toontown, and allow them to continue hosting events for many years to come, we suggest considering sending a donation to the
Replay Foundation
who puts on this event.
NOTE: Replay Foundation is a registered 501(c)(3) nonprofit organization not associated with Toontown Rewritten. We love the folks over there and want to show them support -- we're not paid or compensated in any way for this post!
Info for Ticket Holders
If you already purchased tickets for Replay FX 2020, the event organizers have set up a form to
request a refund
. After May 19th, any pre-purchased tickets will be automatically converted to an equivalent ticket for Replay FX 2021.
Remember, refunds on existing tickets must be requested by May 19th!
Toontown Rewritten does not oversee any of the ticket sales for Replay FX, so be sure to
contact Replay FX
with any questions about the refund process.
We are deeply sorry to those who have to cancel their plans to join us this year. Luckily, most airlines and hotels have extended their cancellation periods. Be sure to take advantage of those and request a full refund -- don't want too long so that the Cogs don't give you any late fees!
ToonFest Will Return!
Thank you all so much for supporting ToonFest over the past six years, whether online or in person. We've come a long way since our first convention in Owensboro, Kentucky! While ToonFest may be a digital event this year, we're already thinking of ways to make sure next year's event is TOONTASTIC enough to make up for our lost time.
You folks are the reason we spend so much time, money, and energy putting this event together -- and that won't be stopping anytime soon.
Stay TOONed for the virtual event, and we hope to see you in person next summer!