Presenting ToonFest: Toon HQ Takeover!
Posted by The Toontown Team on
March 11, 2020 at 2:30 PM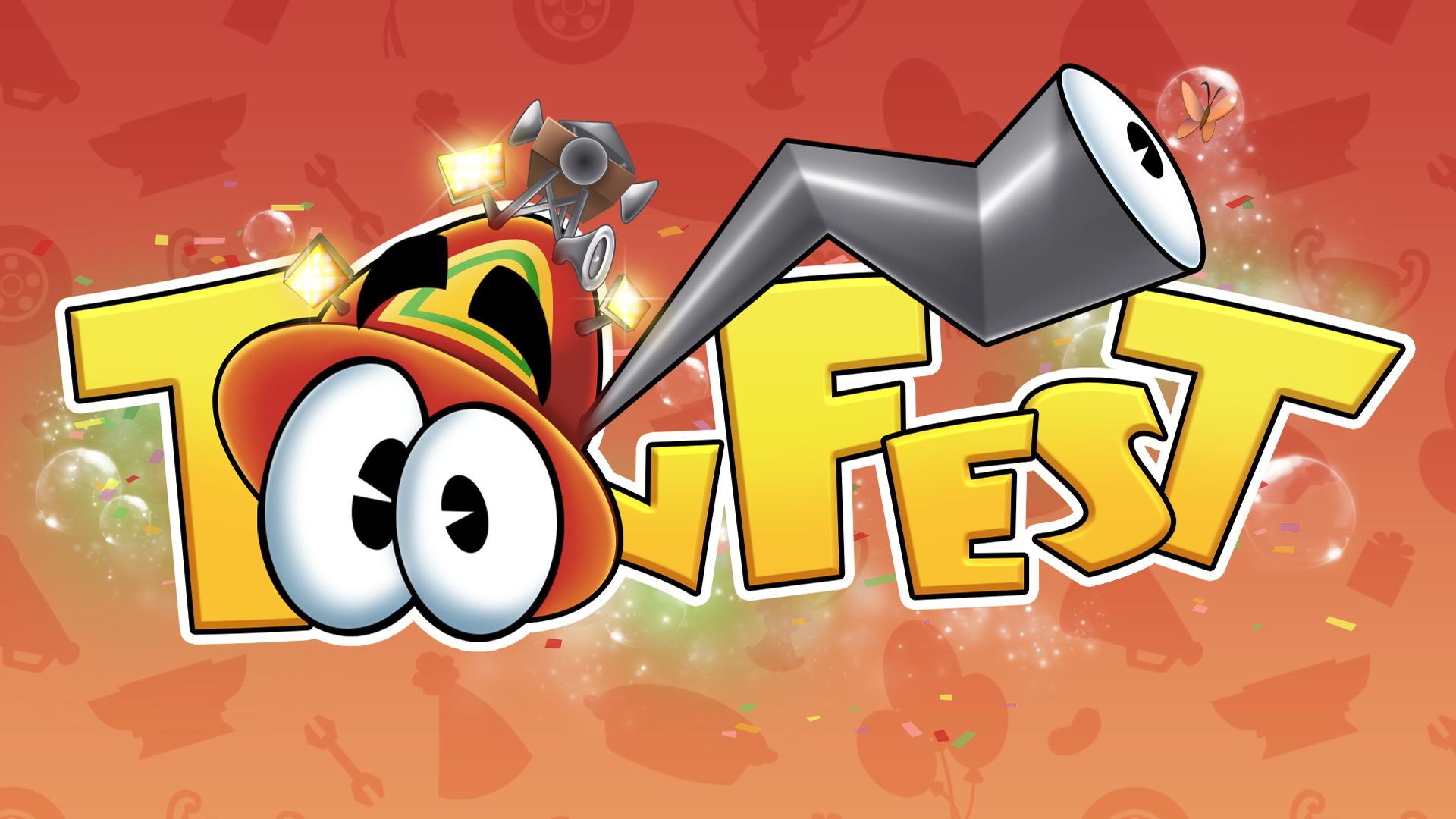 Surprise, surprise! It's already nearly that time of year again -- grab your pies, seltzer bottles, and
firefighters' helmets?
Today, we're here to formally announce the most Toonerrific event of the year, the
ToonFest: Toon HQ Takeover!
The Toontown Team is returning to Pittsburgh, Pennsylvania for four days of slapstick fun, hosted from July 9-12 at
ReplayFX 2020!
We're not coming alone though -- Toon HQ will be joining us! Toon HQ's motives are currently unknown, but they're no doubt silly! Take a look at our announcement video below to see footage from last year's event, and continue reading to see what this takeover is all about!

What's ToonFest?
ToonFest is an annual event that brings the joy of Toontown and its community to the real world. Toons from all over come together to hang out -- both players like YOU and the folks that make the game we all know and love! We'll be hosting unique activities over the course of the event, from behind-the-scenes Backstage Workshops to our annual Great Pie Toss! Regardless of whether you're attending ToonFest in person or watching online from home, we've got lots of fun things planned for you.
Although this is actually our sixth year hosting ToonFest, for the very first time we're introducing a unique theme! Toon Headquarters has taken over, and you'll be seeing their antics and craziness throughout our booth and the show. You'll just have to wait and see how far they'll go with the takeover -- it'll be madness! In the future, we plan to have a new theme for every year of ToonFest.

Where is ToonFest?
ToonFest is making its triumphant return to ReplayFX 2020 yet again -- after three previous Toontastic years there! The convention is located in the David L. Lawrence Convention Center in Pittsburgh, Pennsylvania. The celebrations kick off on Thursday, July 9th and end on Sunday, July 12th. In other words, it's a whole weekend of nonstop fun! If you're considering joining us this year but want to learn more first, check out the
ToonFest information page
to see what we have to offer!
If you want to join your fellow Toons at ReplayFX this summer, you'll want to purchase your tickets as soon as possible! Thousands of people attend the convention every year, so tickets and hotels may not last long. When you
purchase tickets
, make sure to pick "Toontown" as your reason for attending!
Stay TOONed and keep your eyes on the Toontown Blog for more information as July 9th approaches. We can't wait to see you at ToonFest!
Are YOU Toon Enough?
Note from the Toontown Team:

We have been cautiously watching the status of the COVID-19 (Coronavirus) outbreak across the continental United States with the help of the wonderful folks over at ReplayFX. As of right now, everything is still set to move forward in July, and we have every reason to believe that it will stay that way. If anything changes regarding ReplayFX and ToonFest, we'll make sure that you're all one of the first to know. Above all, the safety of Toontown's players is of the utmost importance to us.