Speed on Over to WIN!
Posted by Anita Winn on
July 10, 2020 at 2:00 PM
"Howdy!" Toons! The name's Anita. Anita Winn! You may'a seen me workin' down at the Speedway. I heard that the Toon Council decided to help speed Toons along with a bit'a
Double XP
for the weekend. Apparently this little boost is
already goin' on and lasts until Sunday at 11:59 PM Toontown Time (PDT)!
This event has nothin' on my pride n' joy, my champions' kart, the Grease Monkey. Some of ya'll just wouldn't be able to beat me in a race, but maybe there is somethin' ya can win at -- a good ol' fashioned
Giveaway!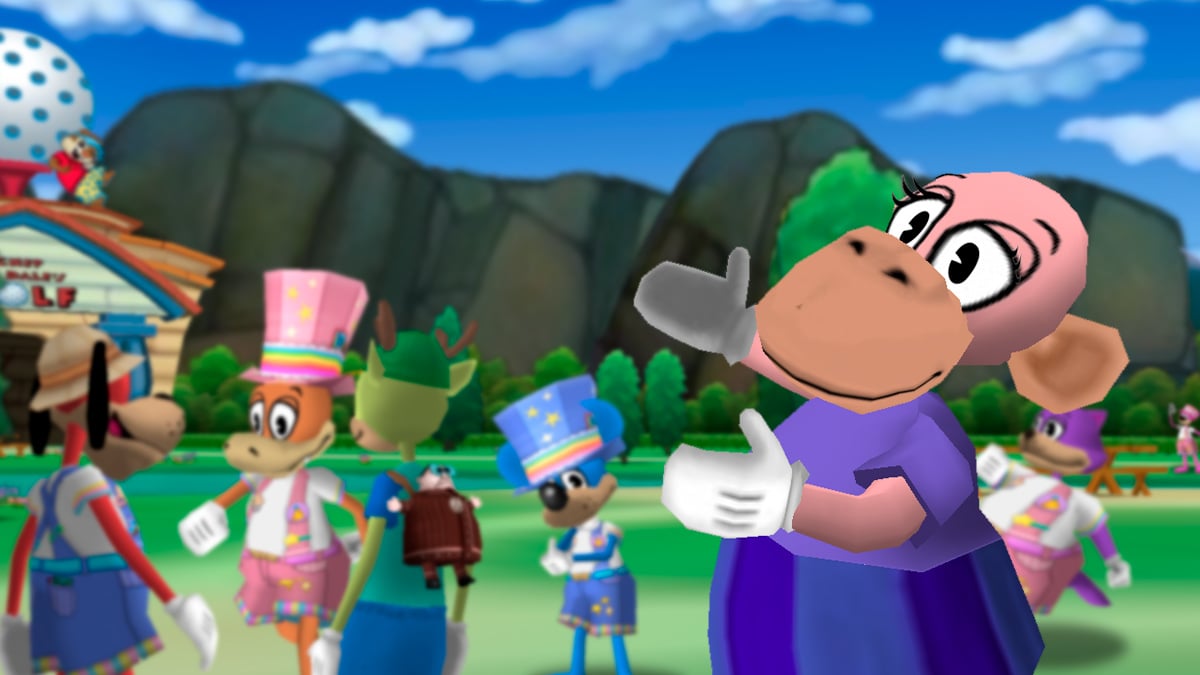 Flippy dropped by the Speedway to remind us that this weekend was supposedly meant to be "ToonFest" or somethin'? None of m'a business if you ask me, but he did ask that we do somethin' to celebrate. I took a look in the ol' Kart Shop and in the back there was a bunch of ol' stock. ToonFest clothing, backpacks, you name it! Who am I to hoard all this for m'self? That's why this old rust bucket has decided to host a huge giveaway! We've got
6 giveaways lined up across the weekend for a total of 133 winners.
https://cdn.toontownrewritten.com/ne...onfest_hat.gif
https://cdn.toontownrewritten.com/ne...fest_shirt.gif
https://cdn.toontownrewritten.com/ne...est_shorts.gif
https://cdn.toontownrewritten.com/ne...fest_skirt.gif
Flippy said
we'll even giveaway some clothing that's been locked away in Toon Hall's vault for years!
The way he explained it was that with few exceptions,
the only way to get this clothing is through official giveaways!
If ya ask me, that sounds hotter than a souped-up engine tearing up the track.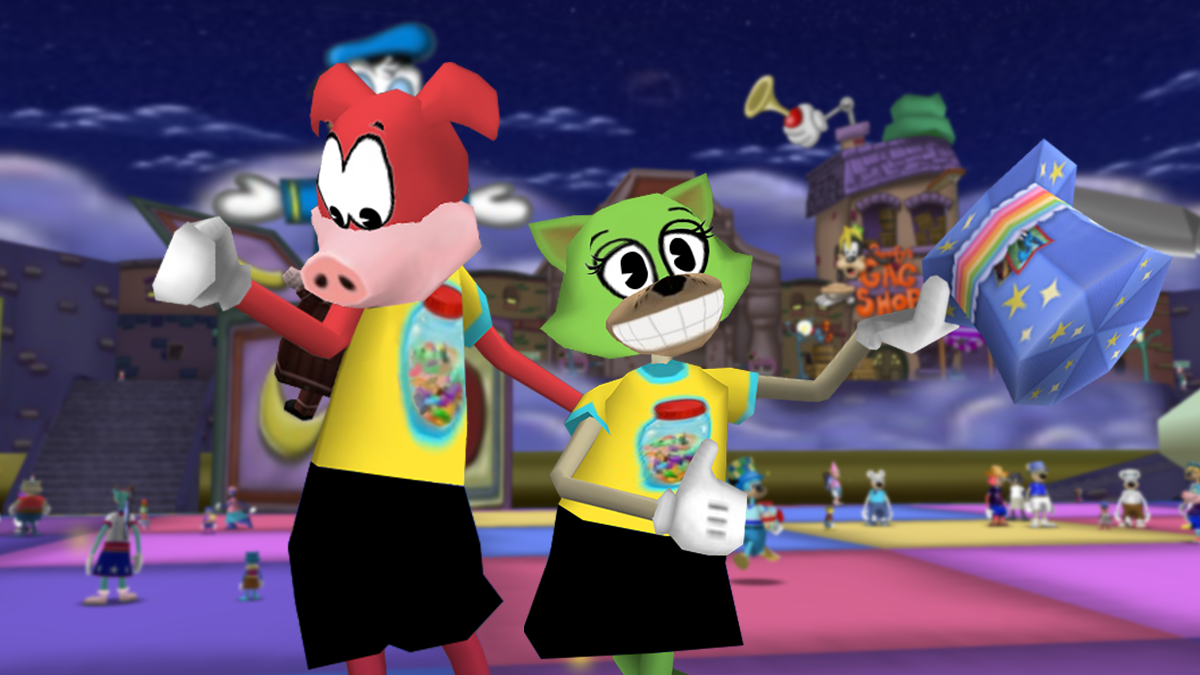 What could these mystery shorts and skirt be? Well, we've got a whole host of things to give away. Trust me when I say that y'all won't wanna miss out. I've
left some instructions
for ya'll on 'dis cord and 'dat cord... actually, thinkin' about it, I've just left 'em
on Discord
. I believe
the first two giveaways are startin' right now
, so ya better hurry on down to the Speedw- server.
Click Here to Enter the Giveaways!
I hope ya'll enjoy your weekend. Whether you take advantage of the Toon Council's Double XP or my giveaways, ya'll better have fun in Toontown!
Disclaimers
Discord's Terms of Service require you to be at least 13 years of age and the minimum age of digital consent in your country to use their platform. Toontown Rewritten is solely responsible for its own Discord server and not for Discord as a platform. Further, Toontown Rewritten has no control over what content is posted or shared outside of its server.

Toontown Rewritten's Terms of Service currently do not allow for you to disclose your Discord handle in-game as it is considered to be personally identifiable information. Note that disclosing such information would be a violation of the Terms of Service and may result in action being taken against your account(s).